We are building toward a strong Jewish future with intention and transparency  – access our archive of shared docs and read the latest news on our unification process.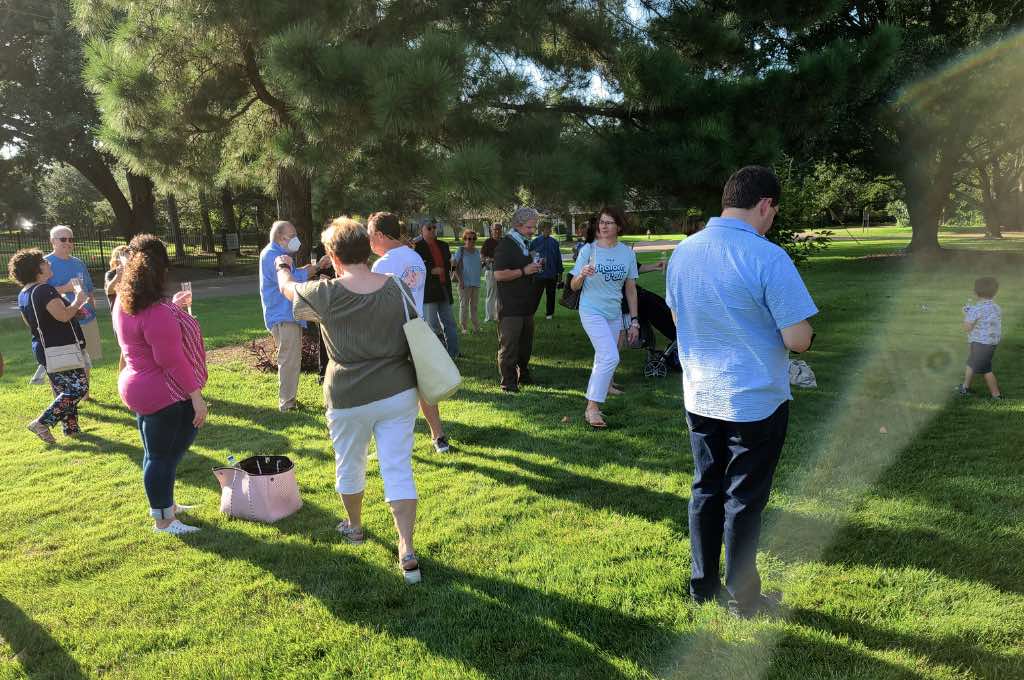 "When I was born into this world, I found many beautiful trees planted by those who came before me. Just as my ancestors planted trees for me, I am planting trees for my children and grandchildren, so they will be sustained."
– based on a Midrash in the Babylonian Talmud, Tractate Ta'anit 23a
The Work Continues
The vote to unite the legacy congregations was taken and both congregations voted overwhelming in favor. Now what?
The process to uniting B'nai Israel and Beth Shalom is a deliberately slow and thoughtful process. The Board of Directors of the new unified congregation started work in August and their terms officially began on Jan. 1, 2022.
Action Teams
The Board has asked nearly 100 members of the legacy congregations to serve on Action Teams that help them make important decisions as they work through the details of uniting two legacy congregations. Those teams include:
Membership
Communications
Facilities
Naming
Ritual & Music
Youth Group
Legal
Governance
Finance
Fundraising & Development
Personnel & Staffing
Adult Education & Lifelong Learning
Religious School
Rayner Center
Social Action
Community Building
Preserving Our History
Care & Bereavement
Need to contact an Action Team? If you have comments or suggestions, please email batonrougejewishfuture@gmail.com. Put the name of the Action Team you are writing about in the subject line to help us get it to the appropriate team quickly.